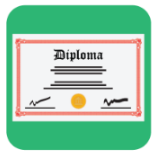 Knowing the proper PhD research proposal format is important when writing a proposal because your readers will expect a specific outline when they receive your paper. Many students are not really familiar with the outline because they often map their writing to existing proposals. Although there is nothing wrong with following templates, sometimes the wrong format is used. Avoiding this mistake is crucial, especially when you are in the PhD level which is one of the reasons why having an expert writing service assisting you is well worth it.
Tips in PhD Research Proposal Format
Introduction. The introduction is a brief overview of your proposed research where you will write about its background, the major issues that you will be touching in your proposal, as well as its relevance to your course.
Literature Review.

This part of your

P

hD research

is dedicated to informing your readers what qualifications you have and how it is relevant to the proposal that you are offering. It is also here where you give credit to those who have helped to lay the foundation for you.

Methodology. Here you will have to lay out the objectives of your PhD proposal as well as the methods that you will be using in order to achieve the best solution. The methods here should be detailed so the readers can determine whether your choice is appropriate for the problem that you are trying to solve.
Work Plan.

Not all PhD proposals will require a work plan. This is basically where you will indicate your schedule of accomplishing all that is included in your proposal when writing the thesis or dissertation properly.

Your work plan should be written in such a way that it will convince your readers that your proposal is sound and worth developing.
Conclusion. This is basically a summary of your objectives, the methodologies that you will be using, as well as what you aim to produce at the end of your research.
Get Accurate Doctoral Proposal Format from Us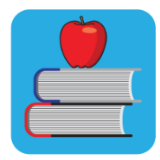 Worried about the format of your PhD proposal? You are not the only one who is having some troubles writing PhD research proposal because they are not sure which format to follow. Yes, there are different requirements for research proposals depending on the course that you are taking but most have similarities. What's important is that you deliver a well written and concise proposal that is easy to understand right from the start. This is what you get when you hire us for your proposal, we know exactly how to format your paper adhering to your wishes. As soon as you place the order, we choose the best PhD degree writers and get down to work.
Hire Expert Writing Service for PhD Proposal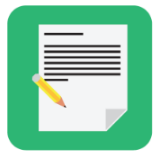 It doesn't matter what PhD research proposal format you are going to use, what's important is that the content of your proposal is informative and effective to your readers. And when it comes to formatting your proposal, leave it to us to make sure that your proposal is professionally written and formatted. You only need to place an order with us and we'll do our best to deliver your proposal on time.
Choose our writing service today and we'll help you with the best PhD research proposal format to use for your paper!