Getting PhD in Medicine: How to Do It?

December 21, 2016
|
4 min read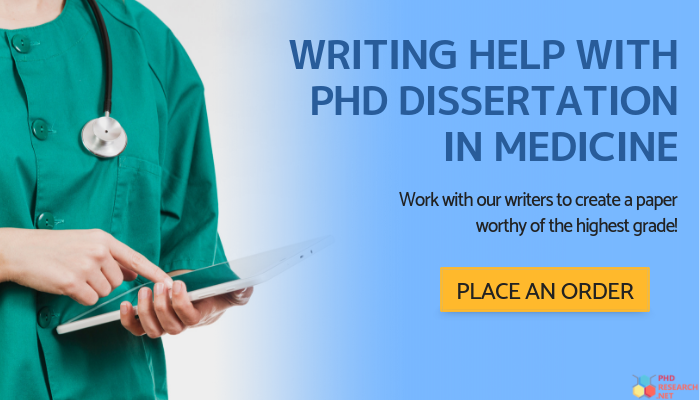 There are many paths you can choose to have a career in medicine. A medical PhD is for those who would like to have a career in academia and/or research. You will be required to conduct original doctoral research methods, and write a research paper on engineering or medicine that contributes something new to the field. Completing a PhD demonstrates you are able to conduct independent research at the PhD level.
[ad-9661465]
Tips for Getting a PhD in Medicine
Completing a PhD program in medicine or PhD in clinical research will require several years of hard work. It isn't easy to get into a program. Many of those accepted won't complete the program despite having excellent qualifications. The following are a few tips to help you complete the PhD program in medicine successfully:
Avoid procrastination: Putting off working on your dissertation in a recipe for disaster. Even should you manage to finish it in a last minute rush it won't be as good as it could have.
Practice your writing: Writing is a skill that improves with practice. Get started writing early on in the program to improve your skills. Writing a summary of what you do every week will not only improve your skills but some of what you write may be used in your dissertation.
Consult regularly with your supervisor: Keep your supervisor apprised of what you are doing. They are there to help you and they can offer guidance if you go astray. You may not always agree with them but getting their opinion can help.
Organize your time: You may have other commitments besides your research project in PhD programs. Learn how to balance your schedule and prioritize what is most important.
Be tenacious: You will encounter problems and feel completely overwhelmed at time. Sometimes you may wonder if it is all worth it. Hang in there and don't give up. Tenacity is one of the keys to completing a PhD of medicine.
Writing the PhD Dissertation in Medicine
Some students consider writing the dissertation a simple matter of recording the results of their research. Nothing could be further from the truth. The actual writing of the dissertation is considered by those who have completed PhD programs to be the most difficult aspect of the entire research project. The following are a few tips for writing your medical dissertation:
Select the right topic: This is one of the first and most important steps in the dissertation process. The topic should be able to hold your interest for a number of years and fill a gap in existing knowledge that a dissertation committee feels is important enough to deserve further study.
Document all sources: Keep track of every source used in writing your medical dissertation and make sure all resources are cited correctly.
Write your introduction last: Initially, this may not make sense. However, the introduction is an overview of your entire paper. You won't know exactly what to include until you have completed the other parts of your dissertation.
Don't include filler material: Some students include unnecessary information in order to add length to their dissertation. Length does not impress dissertation committees and they will recognize filler for what it is.
Proofread your dissertation: This cannot be over-emphasized. Spelling mistakes and grammatical errors make you appear careless. Research committees may take this as a sign you are careless in your research as well.

Avail Medical PhD Papers Writing Help
It is normal for students to encounter problems while writing their dissertation. Our company offers medical dissertation writing help for every aspect of the process. We use professional writers with PhD degrees in medicine to provide the assistance you need. Every writer has extensive experience and knows what is required of a good dissertation.  Our PhD in medicine help is provided through some of the best qualified and most experienced writers that you will find anywhere online. So if you need help with writing your academic papers trust your success only to our best medical writers!
Contact us for outstanding help with your dissertation for a PhD in medicine provided by well qualified and experienced professionals in the field.