Comps PhD | What You Need to Know
PhD comps are taken by PhD students while MBA comps are taken by masters' students. The exams are not a preference for many and cause some form of anxiety due to their unpredictable nature. A doctoral student takes PhD comps which are mostly grouped into a series of written exams on a particular subject matter they are studying and researching about in their previous tears of the doctoral program. The final exam is given such that you either pass or fail and therefore to be given the go-ahead to proceed with the program, you must pass a minimum number of units.
Definition of PhD Exam
What are comps in PhD? A comps PhD or master's PhD exam is an exam administered to students taking their education at PhD or master's level to test their knowledge of the subject matter they are studying respectively. They are meant to test the readiness of a student and how well they know what they are studying. In most cases, the students are required to take the exams before submitting their dissertation proposal and passing the warrants them to continue with their dissertation. Basically, they are tested if they are worthy enough to continue with and complete a particular graduate degree program.
The exams take different forms in different institutions and specifically at this level of specialization, written exams are common. However, there are some institutions and departments which also hold oral exams. Others administer both to test the writing and presentation skills of the student. In some institutions of higher learning, a PhD exam is given and students who pass it are distinguished with the title "PhD candidate."
A comps PhD may vary in different institutions within different locations as well as in different departments and faculties within the same institution. It is up to the examining committee to determine and come up with the standard formats and requirements of the respective exam. The comps exams also differ among different graduate programs both at masters and PhD level. This might be in terms of detail, depth as well as expectations for each. In some cases, well-researched detail might be needed while in others general knowledge might be needed from the student.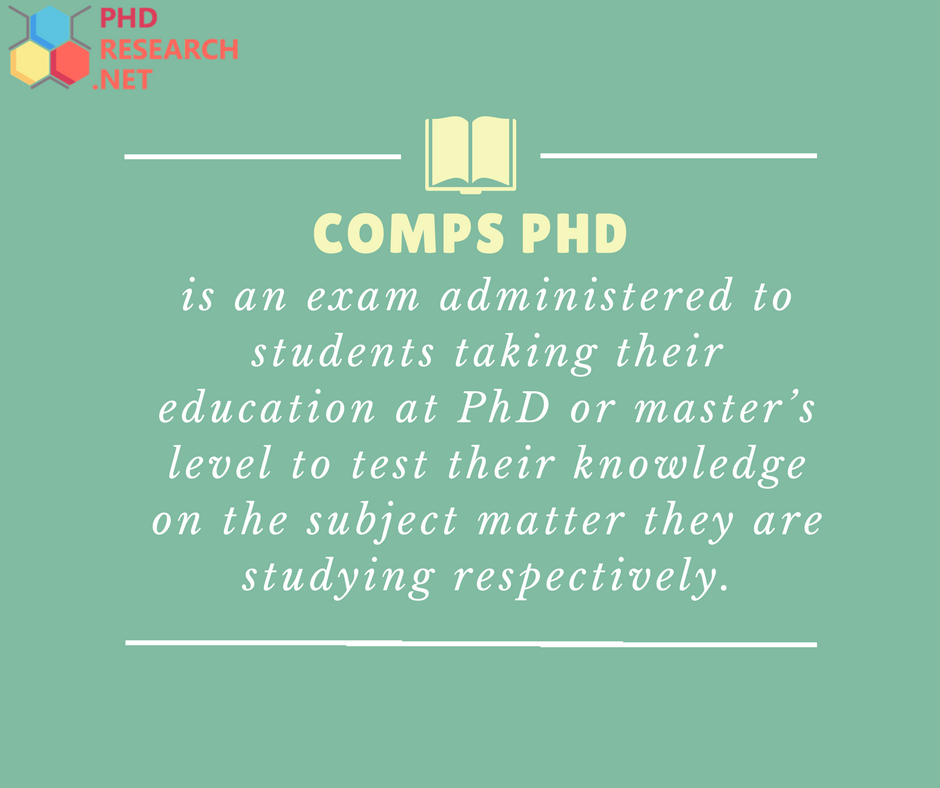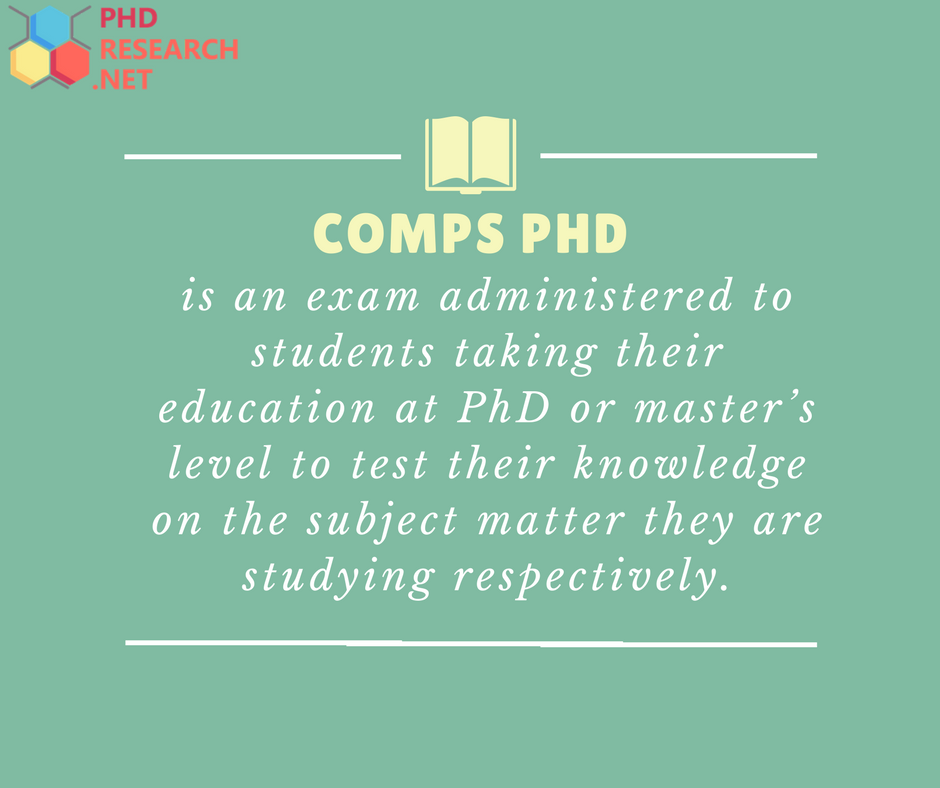 What are PhD comps like? In these form of comps exam, you will be expected to discuss points on the basis of the research project you are working on. A level of professionalism has to be developed as well where you site reference materials from coursework that has also been written previously from both classic and current references. The format for taking these exams varies among different institutions as well as faculties. The most common formats are written examinations, oral examinations or both. The exams are usually taken in one or more test periods. Passing your respective examinations allows you to use the doctoral candidate and at this point, you are assured that you can take on the dissertation which is the final hurdle that you have to surpass. Here, you have more control over what you are doing and you do not have to consult as often.
Specifics of Comps Exam
There are quite a number of items that are only specific to comps exams. These include the timing of these exams, the format as well as the requirements.
Some of the details on timing include:
A mention of the particular dates when the comprehensive examinations are taken which is basically the starting and finishing dates for the exams.
The mention of the dates of the exams to the students in good time to make sure they have done adequate preparations and to avoid cases of complaints in future in the case where students fail. There is a requirement that the exams be done early in the program.
The prerequisites that lead to the examination are supposed to be clearly stated and specified. This include clarification of whether all coursework has been written, laboratory sessions and seminars have been attended among other specifics. All these are supposed to be attended to, to give you permission to sit for the exams.
Comps exams take many forms and sometimes it might take a combination of two or three forms.
Some of the specifics of the examination format are listed below:
Oral examination presentations
Written examinations
Take-home examinations
Preparation of an annotated bibliography
Preparation of a research paper
Preparation of a grant proposal which is presented orally
Why Choose Our Professional Comps PhD Assistance
What are comps in PhD? What are PhD comps like? These were some of the regular questions which you should have answers to, to be able to work on the comps exams at the doctoral level with ease. In case you need any form of assistance or insight provided on these, reach out to us through our online platform and we will walk with you until we make sure you have excelled in the exams.
Look through our benefits here:
Quality for us is paramount and therefore we cannot afford to compromise on it. Our team has mastery of the language as well as content and therefore you can trust them to come up with flawless content which has no errors at all.
Our team makes sure that we offer friendly support to our clients and this is made possible by maintaining a one-on-one relationship. We also ensure that we put confidentiality first and therefore all our dealings are kept private and you will therefore not find any private information out there.
Our professional services have specialized in varied fields and therefore you can trust them with whichever subject matter as long as it lies within the discipline. The information they come up with for your personal statement is credible as well.
We are always there to serve you and therefore as soon as you contact us online, we respond to you in a matter of seconds. You can also ask us questions at any time and we will provide feedback immediately.
In case you need any form of advice or assistance with your PhD comps, feel free to reach us and we will gladly help you out in the best way we can to make sure that you excel in your exams!