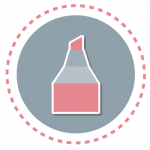 There is little doubt that trying to get a honours degree is difficult. Not only is writing and researching your honours research project time consuming and stressful, but you often have to somehow manage the rest of your life, including your life at work. But to pass a honours project, it's vital that you are 100% committed and focused. If you aren't, it can pass you by.
This is one of the reasons why more students are smartening up and asking us at Honours Research for a helping hand. Home to a team of professional and expert writers who are here to save you time, we are able to help you with your editing, writing and proofreading.
Our Honours Project Writing Services
We have worked hard to assemble together a team of expert writers who have years of experience with dissertation, thesis and research proposal writing. For a very low fee, we team you up with one of our writers who have an inside-out knowledge of your subject matter, and who are able to offer a fresh approach to such honours projects. Our services include: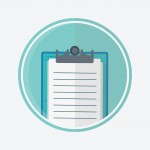 Dissertation writing and editing. As you know, disseration could be the main project of your academic life. It aims to summarize all the knowledge you have gained and conduct a comprehesive research. Dealing with all the research questions, finding the data are all stressful for students, so you may ask for our help to make sure you follow the right structure, and your text sounds coherent.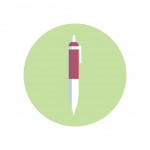 Thesis writing and editing. Thesis is another paper, which requires a lot of tough work. You can be well aware of your research topic, but do not know how to put everything into words. For this reason, you may need a writer or editor to make your research sound more academically valuable.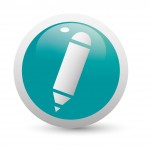 Research proposal writing and editing. Before you even start writing your research, you should have a clear understanding of what has been already done in this area. Moreover, you have to prove why it is important to conduct a deeper research in this specific field. In other words, we can help you to put your thoughts on the right track.
Flexible, well-skilled and hugely experienced, our PhD and Masters degree qualified writers are also expert researchers who have access to an outstanding amount of literature and research in your field. They work quickly and are available for communication 24/7.
Our Honors Project Editing And Proofreading Services
Editing is necessary for a well-developed, strong honors project paper. Without substantial editing and proofreading, the hard work you put in writing your paper could be for nothing.
We at Honours Research are home to a team of expert and diligent editors who are meticulous to a fault. We offer totally free revisions and unlimited proofreads, and we keep editing until your paper is free from spelling errors, grammatical mistakes formatting inconsistencies.
Because there is so much that can be missed when editing a paper, why not put yours in the hands of a seasoned expert?
Our Honors Project Paraphrasing Services
When carrying out your honours research project, there will no doubt be times when you wished you could just copy and paste someone else's writing. After all, it looks pretty awesome, so why can't you just use it?!
This is where paraphrasing comes in handy. Paraphrasing is the art of taking an original text and converting it into your own words without losing the real meaning. But it isn't easy to do.
Fortunately, our writers are the experts when it comes to paraphrasing text and ensuring that your paper is free from plagiarism and still looks great. We take original text, and rearrange the words while maintaining grammatical logic and language flow.
If you're interested to find out more about how we work and request a quote, why not get in touch today? Help with your honours project is just a click away.