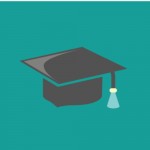 Writing your honours dissertation can be one of the most challenging things you will have done in your life so far. After all, there is a lot at stake here: Your degree and a large part of your future rests on how well you do. This adds pressure, stress and anxiety, and this often causes the student to lose focus.
If you're looking for some top tips on how to keep it together during this testing time, let's take a look at how to write your honours dissertation and make it better.
Writing Your Honours Dissertation: Top Tips
Choose the right question – The question you choose is really important. In fact, it's downright fundamental. There are a lot of varying opinions when it comes to the impact your dissertation has on your future career, but choosing a question that is somewhat related to the career you eventually want to pursue is a good way to start. Choosing the right question also means choosing a question you know you can answer.
Write your introduction last – Lots of students write their introduction first, and they often spend hours working on it. But writing your introduction first is the wrong way to go about things, as it is your content that helps to inspire your introduction. Lay down your middle section first and then write your introduction and conclusion. One of the prime reasons students get stressed and exhausted when writing their honours thesis is because of poor time management. Before you begin, it's important that you plan a timetable and that you know exactly when you will be working on what. If you do not plan, you might find that time gets ahead of you before a looming deadline suddenly clashes with your work schedule. Not cool!
Talk to your supervisor – Again, this is something many students neglect, but we cannot stress the importance of seeing your supervisor when it comes to writing your honours thesis. Your supervisor is employed to talk to you about your dissertation and answer any questions you have. And we all have questions to ask. So ask them! It will certainly make things a lot clearer.
The Importance Of Using A Professional Honours Thesis Writing Service
If you are really struggling to write your honours dissertation, you could make use of a professional writing service that assists you with the researching, writing and editing of your paper.
A professional writing service takes a load off, and they work with you to bring your honours paper up to a very high standard, ensuring that you get closer to your degree.
And because they understand that you are still a student, many of these writing services offer their experience and skills for a very affordable fee.
Our Honours Dissertation Writing Services
We at Honours Research are a dissertation, thesis and research proposal writing service that is backed by a team of expert and professional writers who have years of experience in this field.
Our staff are either PhD or Masters degree qualified, and combine their sharp writing skills with an analytical and critical mind, as well as an inside-out understanding of your subject matter.
We offer free revisions, as well as unlimited proofreading. We also offer 100% money back guarantee if you aren't satisfied, and we offer a rush 24 hour turnaround service if your deadline is at your doorstep.
To take advantage of our red hot writers, why not get in touch with us today to find out more about honours dissertation?