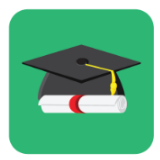 For many PhD students, writing their PhD project proposal is a huge task to accomplish because they will have to come up with a paper that will convince the panel that their proposal is worthy of approval. A project proposal is basically a synopsis of what problem you will be tackling in your project, how it will affect the field that you are in, and who will benefit from it. It should also indicate how you will approach solving the problem in your project which means that you will need to create an outline or plan that your readers can follow easily. If you want to hire a professional writing company to assist you in developing an impressive proposal make sure that you come to us as we have the best people working for us who can deliver a well written paper for you.
How Can Our Writing Service Help with Your PhD Project Proposal?
One of the biggest challenges in writing your proposal for your PhD project is the page limit. Most of the time, project proposals are just a few pages long where in you will give details about the problem you wish to address and how you will arrive at the best solution. Some find it difficult to condense their proposal into at least five pages long especially when they have a lot to say about the proposed problem. What we can do for you is to use your ideas and the data that you have gathered to create a compelling PhD thesis proposal for you. Our writers know your readers will be expecting a clear and concise proposal from you that is why we will assign a writer to you who has the same background as you to create a fully customized proposal. We will use the information that you sent us to draft a compelling proposal that will get approved by the panel in no time. With our help, your chance of proceeding to the PhD projects is guaranteed because only the best writers work for us.
Customized Doctoral Project Proposal
If you need help writing your project proposal, make sure that the writing service that you hire is the best. You should keep in mind that not all writing services out there can deliver quality writing and some would even ask for a high price for their service too. If you really want to get the best proposal, choose a writing service that is trusted by many which is us. With our help, you don't have to worry about how your project proposal will turn out because you can rely on our writers to develop a unique proposal for you in no time. And you know what the best part is? You can hire our services even when you are on a tight budget. We believe that getting quality writing service shouldn't cost you a lot that is why many opt to work with us when it comes to their project proposals and dissertations as well.
Expert Writers, Quality Service
Worried about your PhD project proposal? Don't be because you can get professional writing help from us. Our writers are degree holders which mean that the writer we assign to you will be someone who is an expert in the same field as you are. This way, you can expect your project proposal to come out just the way you want it within the deadline that you've given us.
Choose our writing service today and let our writers develop the best PhD project proposal for you fast!