If you are planning on taking up a PhD, you will need to come up with an impressive research proposal for PhD admission to include in your application. Among the usual requirements that your proposal should have is a working title, a review of existing theory and how your proposal can help, as well as your research statement that aims to answer an existing problem or provide additional information to the theory you've discussed. What's more, your doctoral dissertation proposal should contain your empirical and theoretical approach to the problem so your readers will get an idea on how you're going to approach the problem. If you feel that you will need a little help along the way, we are more than happy to provide you with the assistance that you need.

How Should You Write Your PhD Application Research Proposal?
Knowing how to write a research proposal PhD application is very important if you want any chance of being accepted to the program that you are applying to. It must be written with great care if you are going to be able to show that your research offers more than the many others that will be applying for a place. Writing that perfect research proposal for PhD admission however is not going to be easy. The following tips for doing your writing should be followed:
Know what the committee is looking for: you will be provided with comprehensive guidance as to how your proposal should be formatted and written. This guidance must be followed to the letter in every aspect if you will have any chance of being accepted.
Ensure that they can support your research: if your research lays outside of the areas that they are looking for then you are unlikely to be accepted. They must have the resources and the expertise to support what you intend.
Make sure that you provide clear and careful justification for your research: you must be able to show that your research is important and that it will add true value within your field.
Demonstrate that your work is feasible: show that you have a clear plan for completing your research within the time and resources that you will have available and that you have selected methods that will get the results that you need.
Proofread and review your proposal: your writing must be completed perfectly if you are to have any chance of acceptance. Simple mistakes will cause your work to be rejected out of hand.
Effective Proposal for PhD Application
If you want your research proposal PhD application to get noticed among the applicants, let our writers work on it for you. We know what schools are looking for in a PhD applicant and their proposal which is what we will use in drafting a fully customized proposal for you. Our service is open 24/7 which means that you can get expert assistance any time you need one. When you send your order for a PhD project proposal to us, we will review it thoroughly to ensure that the writer we assign to you is the right one. We have writers with different majors working for us so we are confident that we'll be able to pair you up with the best writer in our team who can handle your order with ease. The writer will then contact you to discuss your paper further then provide you with a draft of your proposal for your comments. Once we have revised your paper based on your feedback, the final draft will be sent to you within the deadline given.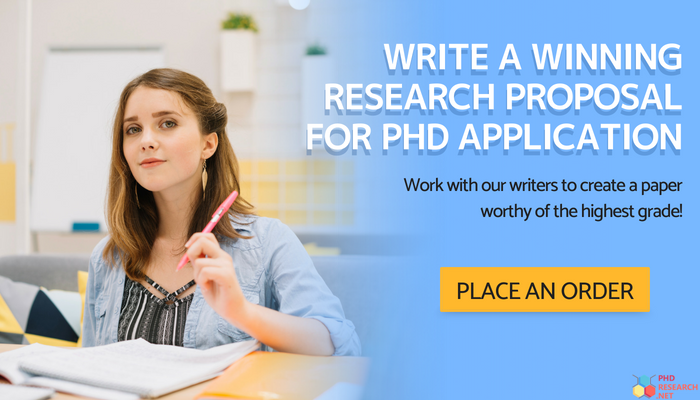 The Benefits of Working with Us for Your Research Proposal for PhD Admission
If you want to submit a proposal that will be accepted then our experts are the ones that you need to be working with. Through us you will benefit from:
Direct communication with a PhD qualified expert in your field that will fully understand what is required of your proposal.
All work is done with your from scratch: there is never any form of copying with our help.
Unlimited revisions: we will ensure that your proposal fully reflects exactly what you want it to say and will provide any changes you feel necessary to your paper.
Free proofreading: we know the importance of submitting work that is free from issues which is why all of our services are provided with free proofreading.
Delivered on time: even if you need our support in a hurry we will always ensure that your proposal is finished for you within the deadline that we agree.
Guaranteed satisfaction: if you have issues and we are unable to resolve them to your satisfaction then we will provide a full refund to you.
Make your research proposal for PhD admission stand out from the crowd with the help and support of our highly reliable and effective writers and editors today.