The study of any language is known as linguistics and the people who are studying some particular language are called linguists. Linguistics can be further divided into five sub-categories i.e., phonology, morphology, syntax, semantics, and pragmatics. In the past, only a few numbers of students were doing PhD in linguistics due to being one of the most difficult subjects. Today, people have realized the importance and bright career opportunity in linguistics and that is why we see lots of students looking for PhD research help to complete their linguistics PhD research proposal. Writing the research paper has become compulsory for all the linguistics students either they are doing MPhil or want to complete PhD in linguistics. However, it is not easy to write a good research paper in linguistics without following some tips and tricks. To make the task of writing a linguistics research paper easy for the PhD students, let's discuss the structure of paper.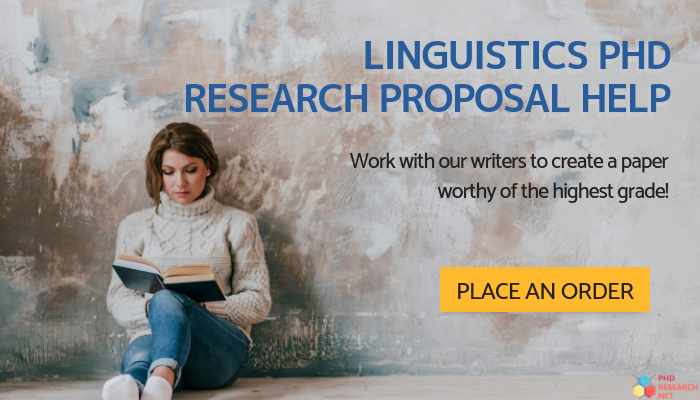 Structure of Linguistics PhD Research Paper
Like many other research areas, the basic structure of linguistics PhD research paper is also the same. There are five major parts or chapters of linguistics PhD research paper i.e., Abstract & introduction, review of the literature, methodology, results & discussion and, finally, conclusion. To maintain the structure of linguistics research paper, it is important to understand the objective of every individual part of the research paper. Before going into detail of each part of the structure, we will take an overview of prerequisites for writing the linguistics PhD research paper.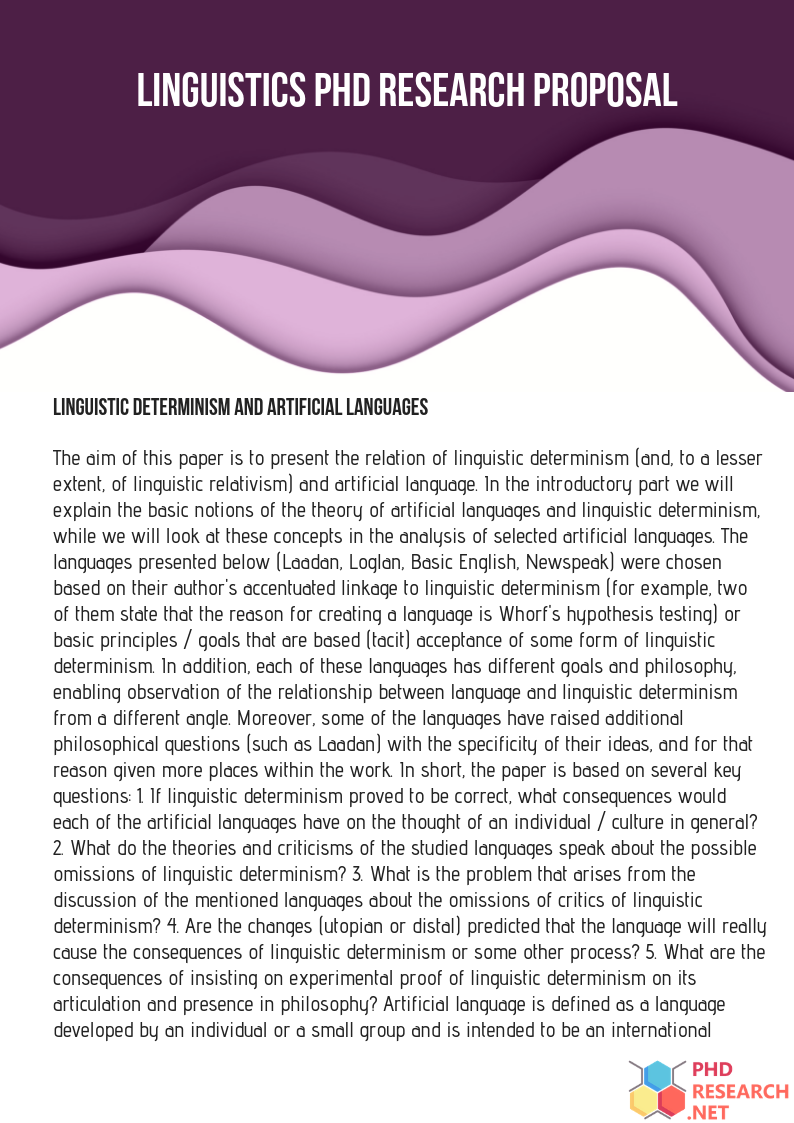 Choosing the Proper Sources For Collection of Research Material
The first prerequisite to writing a linguistics research paper is choosing the relevant and proper sources for collection of research material. Remember! This requirement is only applicable to writing a research paper. In the case of a term paper, there is no need to collect the relevant sources, only course contents are enough to do this paper. Well, the method of choosing the relevant sources for your research paper is doing an intensive search in linguistics journals and conference proceedings related to linguistics studies. You will definitely found many reference sources that can be used as a citation in your research paper, but before finalizing any reference source, you should examine the credibility of research journal or conference proceeding from where you are collecting the research material. The collection of PhD research in linguistics must be latest, valid and authentic.

What Writing Strategies You Can Use
Either you want to know, how to write an engineering research paper or finding the latest research topics in English literature, the writing strategies for PhD research paper are not much different. You should do an intensive research about the pattern of PhD linguistics research paper that has been already published in reputed research journals. No doubt, there could be some differences in the order of placing the chapters of the research paper in different research journals. However, the number of chapters and content detail is the same. You should follow the writing pattern of these published research papers. You can also take an idea of writing strategy from the proceedings of linguistics conferences.
Guidelines for Writing a Linguistics Research Paper
Every PhD linguistics student wants to know the guidelines about writing a research paper, as it's not an easy job. From finding the good research topics in phonetics and phonology to writing the research paper, student needs help at every step. For all these PhD students, following are the guidelines to write a linguistics research paper.
Collect the relevant material for the literature review: When you start writing the research paper the first thing is to collect the relevant material. It should support your research. The literature review should be able to connect your research with the previous research in this particular field.
The arrangement of data: If you have collected very good data for your research paper, but it is not arranged properly, it is of no use. The proper arrangement of data in proper order is very necessary for a good research paper.  All your data should be connected, making a strong story, on which you will build your research paper.
Present your findings properly: it is very important to represent your research in a proper way. It should be easy to understand for the reader. You can use tables and different types of graphs to show your findings in an attractive way.
Conclusion or results: It's very important to state the conclusion of your research, clearly. It will work as a guideline for the other researchers, who will wish to continue your research.
The format of the research paper: It is very important to follow the instructions of the journal for which you are writing your linguistic research paper. Every journal or institution has its own criteria for the length of the research papers and the format. There are different formatting styles, which are followed all over the world. You have to follow the one style and stick to that. The headings, subheadings, font style, line spacing, paragraphs spacing etc. everything should be according to that particular formatting style.
Citation of references: Proper citation of references is very important for a linguistic research paper. You have to keep the record of every reference you quote in your research paper. Find the source and save it properly. Cite the references in the text and in the bibliography as well. References are also quoted according to the formatting style you are following.
Editing and review: Once you are done with your research paper, read it again. You have to make many changes. Read each and every word, correct spelling mistakes and arrange the things again, if needed. Edit your research paper many times. Every time you read it, you will find some new mistakes, which need to be corrected.
Expert opinion: When you feel that now your research paper is free of errors, you should show it to a senior in the college or a teacher. They will be able to give you third party opinion and they may point out the mistakes, which you might have overlooked.  After showing it to a senior, make the changes he advises and now you are ready to submit your research paper.
How We Can Help with Your PhD Research in Linguistics
We have a professional team. We have researchers, writers, and editors in our team. They know the right places to search the data about linguistics. Our writers know to write according to different writing formats. No matter, you want the good research topics for English linguistics or any other language, we can write according to that. Our editors are professionally trained, and they can edit linguistic research paper in a proper way. If you have already written your research paper, our editors can make the necessary changes and make it error free. We offer quality content to our clients. We offer plagiarism free certification too. Our experts can do unlimited revisions if you are not satisfied. We offer a money back guarantee too, which shows that confidence of our team. Contact us for research, writing or editing of the linguistic research paper. We can do all of these for you or any one of them, according to your requirements.
[ad-9661465]
Steps for Ordering
At first, click on "Order Now", a quotation form will be in front of you.
Now fill up the quotation form as per your customized options.
Send us this filled up form, we will generate a quotation and will send to you.
After receipt of payment, our experts will immediately start working on your order.
You will get 100% customized order in committed time.
Just hire our professional writing service and forget all the worries about finding a great linguistics PhD research proposal and writing a winning research paper on this proposal.