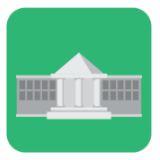 Writing a PhD proposal in law is not that easy to do because you need to think of a topic that has not been discussed yet or a theory that can benefit from your own input. Before you do come up with a proposal for your PhD law degree, you will have to spend some time researching for relevant articles that can support your idea. This will help you in creating an outline of your proposal so that it will be professional looking when you submit it to the panel of professors. If you need help with writing an effective proposal, there is only one writing company to hire and that is us. We are considered as one of the best writing services today where you can get our guarantee that you'll get the best outcome for your proposal in no time.
Tips to Writing Your PhD Proposal Law
Write the working title. This will give your readers an idea on what you will be tackling in your proposal. You can revise the title as you create the outline of your proposal.
Research context. This part of your PhD proposal in law should be a brief introduction about the research you are planning to do. It is here where you can discuss the current state of debates and any studies being conducted with proper citations as well.
Discuss your research issue. This part of your proposal should be devoted to the theory or problem that you will address in your research properly.
Detail the importance of your proposal. Here you will discuss what advantages to be gained from your proposal in terms of filling any information gap in the law and write a convincing statement as to why your proposal should be approved.
Discuss research methods. Your research methods should be included in your PhD research proposal because this will tell your readers what steps you will be taking to arrive at the best solution for your problem.
Professionally Written PhD Law Proposal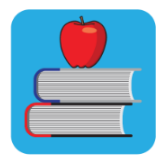 One of the toughest challenges in writing a proposal for PhD in law is convincing your readers that your proposal can contribute a lot to the law industry. Aside from being written in a professional format, your proposal should be written in a concise manner because your readers need to understand what you are planning for your PhD dissertation. You shouldn't also forget about quality research methodology for PhD proposal. If you want your proposal to come out in the best manner possible our writing service is worth looking into. What our writing service is all about is that we can help you put together a fully customized proposal for your PhD in law that will impress the panel right from the start. Each of the writers that we have on hand has a PhD degree which means that we are in the best position to pair you with a writer with a degree in the same law that you are taking up.
Budget Friendly Writing Service
Do you want your PhD proposal in law or PhD research proposal computer science to capture the interest of your readers? Place your order with us today. Our writers have extensive knowledge on writing various PhD proposals that it won't be long before you get the best written research proposal for your law degree. Once you place your order, you can rest easy knowing that the outcome will be exactly what you are looking for.
Choose our writing service today and we'll deliver the best PhD proposal law within the deadline given!