Finding the right topics for PhD in English literature can be a tricky business. Make sure you get all the advice you need to choose the exact topic that fits you best. If you have a wide range of interests, it's not easy to choose just one from the
latest PhD topics
. You'll need to do plenty of thinking about the one major topic you want to focus on. Use the advice below to help you on your way to academic success.
Check Out This List of PhD Topics in English Literature
Sometimes it helps to have something to inspire your imagination and it's no different when you're choosing a topic for your doctorate. Make sure you make the most of your opportunities by exploring all your options.
Why not start by perusing this handy list of PhD topics in English literature?
Discuss the pathos of modernism
Examine the aesthetics of attachment in the Victorian era
Consider the role of theology in the literature of the medieval period
Investigate the politics and poetics of etymology
Examine the role of colonialism on literature
Consider the influence of Norse cultures in early English literature
Investigate female masculinities in Old English literature
Discuss the role of mental health in modern literature
Examine the influence of protest culture on modern literature
Investigate the role of ancient poetry in the contemporary world
Consider the concept of the war poet during the First World War
Different Methods of Research
As with any subject of research, there are many ways you can approach the study of English literature. All PhD courses will provide the necessary training you will need to use various methodologies appropriately and effectively.
Most research methods are specific to the exact region and period time you are studying, but there are some commonalities that will be taught as part of the first year of your PhD studies. You will find that you learn through doing research rather than being spoon-fed theoretical information in isolation from actual research.
The most important skills to obtain are those which involve searching through libraries of information, both electronic and physical. These kinds of abilities will also help you to track down old manuscripts and other such documents.
You will also gain an appreciation for the scholarly method by which you can read and transcribe old manuscripts accurately. This approach allows you put your findings into context and pay plenty of attention to the detail of lesser understood documents.
Top Tips for Choosing a Topic
When you're thinking of undertaking the writing of a PhD thesis in English literature topics are a vital consideration. It can be difficult to know where to start, so take a look at the tips below to see what you can do to get the ball rolling.
When it comes to completing a PhD thesis in English literature topics that you thoroughly enjoy are your best allies. If you can find a novel angle to approach your favorite subject, you'll find it as easy as it can be to find a PhD supervisor and all the support you'll need.
You can develop your own unique idea by considering the most recent PhD topics in English literature. Read as much as you can of the most recent research published in your area of interest. You will need to focus on newer papers rather than older ones to make sure that you gain an appreciation for the latest presentation styles and methods of investigation. Once you understand the state of affairs in your chosen field, you'll be able to slot your PhD research right where it fits as part of the bigger picture.
The last thing you want to do is to repeat the findings of existing research to make sure you keep reading even after you've chosen a topic. You'll need to keep abreast of the most recent publications by talking with your peers, supervisors and online experts. Only then can you hope to complete a worthwhile piece of research that'll offer a completely new approach to a poorly understood topic.
Those PhD topics in English literature that interest you most are the ones you ought to focus in. You can find out what enthuses you most by offering to assist faculty staff in their research. You might even end up being credited as a co-author of a paper you helped to research. Even if this doesn't happen, you will have learned plenty about what a doctorate entails and you'll be in a great position to pursue your own PhD.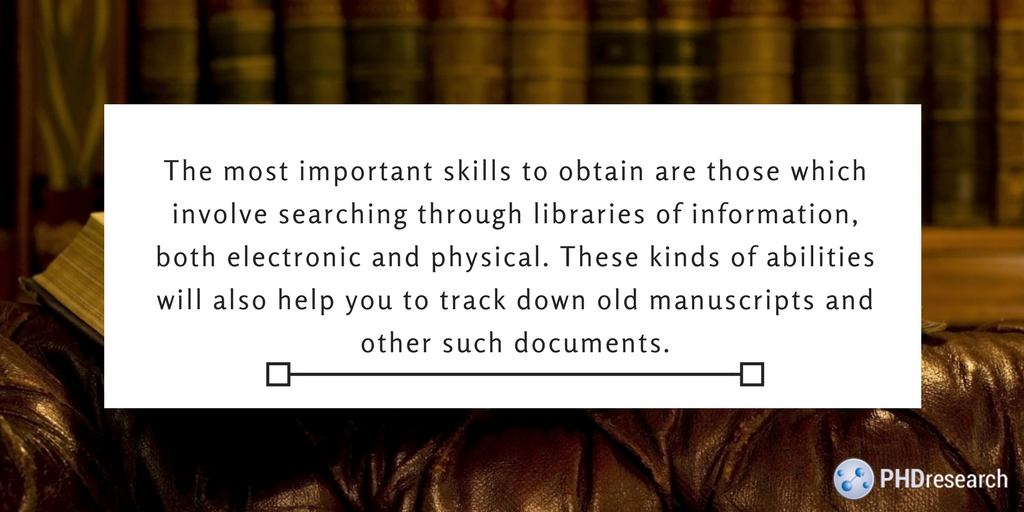 The Latest Statistics
It's all well and good writing a research proposal, but you also need to consider the future. While obtaining a doctorate is a wonderful achievement, you need to decide whether it's in your best interests. If you want to become a professor or a college instructor, a PhD is a great qualification to have. In the US, it is projected that there'll be a 13% increase in job opportunities in this sector, mostly due to increases in student enrolment.
You can expect to increase your chances of employment as a tenured faculty member if you continue your education beyond the doctoral level and gain more and more experience of research at this high level. Make the most of the above average hiring rates in the field of English literature when you gain the highest qualifications and get the best quality experience.
Having examined all the above topics for PhD in English literature, you're now in the perfect position to develop your own ideas. You're probably still thinking about what doing a PhD will actually lead to in the future. This is a reasonable consideration and it's very important that you complete a doctorate for all the proper reasons. Get expert advice online and make all the right decisions without delay.
Obtain expert advice when you're exploring topics for PhD in English literature. With the right support, the world is your oyster!