How to Avoid Possible Pitfalls in Your PhD Proposal Writing

December 20, 2016
|
5 min read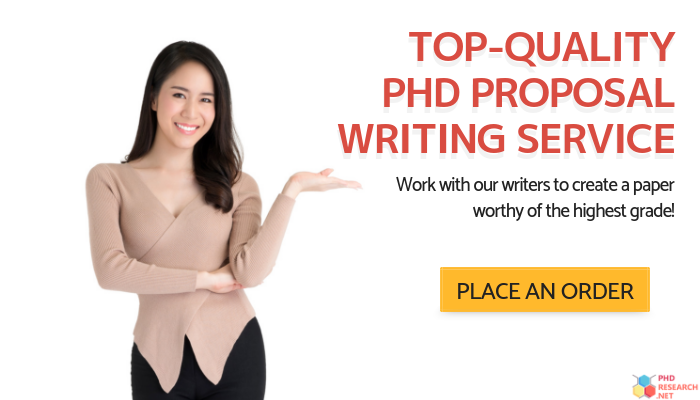 Do You Need Help Writing a PhD Proposal?
Your PhD proposal is written prior to being allowed to pursue your desired research and before any funding is awarded. It is there to show the committee that you fully understand the field within which you are researching and that you have a clear and feasible plan for doing your research PhD. You also need to clearly show the importance of your own research and that you are capable of doing it. You demonstrate all of this through a well-written proposal that must be written in a way that is totally free of any form of errors as well as being in perfect English, and structured and formatted exactly as required of you.
Achieving the standards required for your research and your writing is not going to be easy and many students even at doctorate level will want to seek out help with their PhD proposal writing. It is important that you take all of the advice that you can get to make sure that your proposal is accepted and you can go ahead with your PhD research.
Advice for PhD Proposal Writing
Your proposal must be perfectly written if you want to ensure that you are funded and allowed to pursue your research. However, you do not have to worry about getting your research detailed exactly as you wish to conduct it. It will be expected that your research questions and other factors will change during your actual research as you find out more about your field.
The following advice will help you to structure your proposal and cover what is required to get your work accepted:
Title

This should give a clear indication of the field, the main objective as well as your approach.

Research overview

Explain the context in which your own research sits with regards to current research:

Show how your proposed research matches their strengths and research areas of the department that you are applying to. Review websites and other documentation to verify where those strengths are.
Provide your research questions and why they are being asked, do not propose more than 3
Show the significance of your research, not just within your field but also with regards to society as a whole
Explain the approaches that you will take to do your research

Research positioning

Explain the existing literature and research already in existence around your proposed area of research. You must clearly demonstrate your full understanding of the literature as well as showing where there are existing gaps within what is known

Methodology and research design

This section must clearly show how your research will be designed and the specific methods that will be used. It must clearly state the research parameters:

Clearly show the approach that you will use and why you have chosen it over other possibilities
Define your specific aims and the objectives of the research
Show the methods that you will use to analyze the data collected and why
Show a timeline for the completion of your research

References

When it comes to the background, you need to address the following:
Don't just list everything that has ever been written; list those texts that have been mentioned and played an important role in your research
Always carefully tailor your proposal to the department that you are applying to, especially if you are applying to multiple departments. Your proposal must look like it was clearly written specifically for them.
Our PhD Proposal Writing Service Can Help You
If you are still struggling with crafting you all important research proposal then our PhD proposal writing service can help you. We have been in business for more than 5 years and have a team of PhD qualified experts that cover almost every possible field of research. They will work with you directly to provide you with the quality of help that you are looking for. All work is fully formatted and proofread to ensure that it is perfect for submission. We also cover everything with money back full satisfaction guarantee.

Avail help of our affordable PhD proposal writing service and get your personal writer who can help you to achieve high-quality results! Our team is the best in the industry because:
Our team speak and write in English as their native language
We understand all academic writing rules including referencing and plagiarism
We are highly experienced in providing all forms of PhD proposal writing assistance
Your work will be written by an expert in your subject area
So don't hesitate to get your highly qualified writer for your proposal, who will create a fully customized paper that really makes an impact on the reader!
So if you want the best help with writing a PhD proposal just contact our highly qualified and experienced experts here today!